Rep. Markkanen: New state budget ignores priorities of Michigan families
State Rep. Greg Markkanen expressed his concerns over the 2023 House budget approved this week.
"My Republican colleagues and I have offered many amendments and ideas to improve our state budget over the past several months," said Markkanen, of Hancock. "Despite saying they'd be willing to work across the aisle, these recommendations were entirely struck down by Lansing Democrats. They're attempting to expand government with a bloated and unsustainable spending spree that ignores many of the biggest concerns of Michigan families. They are even eliminating vital transparency and accountability measures."
Markkanen criticized various aspects of the budget:
Lack of transparency: House Democrats have eliminated reports that require state departments to show how public tax dollars are being spent. For example, reports about the state's pension debt, reports about road bond debt, reports on the millions of taxpayer dollars spent on IT contractors, and reports about the number of state employees working remotely have all been eliminated.
The COVID-19 Federal Funding Reporting Requirement required universities to report all funding received related to the COVID-19 pandemic and requires the report to be posted on a public website. House Democrats removed this requirement within the Higher Education budget.
The University COVID-19 Vaccination Exemption required universities to provide exemptions to a mandatory vaccination policy for certain students in order to receive federal funding. These students mainly included those exempted by physicians for medical reasons, and those who hold religious beliefs against vaccinations. House Democrats deleted this requirement within the Higher Education budget.
"The removal of COVID-19 exemptions for certain students is both arbitrary and unjust," Markkanen said. "This oppressive measure strips Michigan students and universities of core freedoms and values. For these reasons, among many others, I cannot support the proposed budget."
Despite Markkanen's opposition, the budget passed the House along party lines, and now heads to the Senate for further consideration.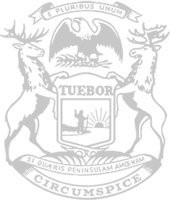 © 2009 - 2023 Michigan House Republicans. All Rights Reserved.
This site is protected by reCAPTCHA and the Google Privacy Policy and Terms of Service apply.