Senate panel advances Rep. Alexander plan to help corrections retirees fill prison staffing needs
RELEASE
|
September 21, 2022
The Senate Committee on Appropriations on Tuesday unanimously approved state Rep. Julie Alexander's plan to allow retirees to resume work at Michigan prisons without suspending their retirement benefits.
The Michigan Department of Corrections (MDOC) said earlier this year that the state prison system was experiencing about 770 vacancies in corrections officer positions.
"Staff shortages at our prisons place even more burdens on active corrections officers, who work even more hours to maintain prison security and protect inmates," said Alexander, R-Hanover. "Officers who live and work in our Jackson community have told me that understaffing has added to the stress and strain of their public service jobs. Although more must be done to recruit and retain corrections officers, letting retired officers work while collecting the benefits they've earned will help ease some of the short-term pain."
In general, former state employees who are rehired by the state may not receive their retirement allowance while they are reemployed. Alexander's House Bill 5765 would allow retired corrections officers to continue receiving benefits if they resume temporary positions providing custody of MDOC prisoners. The exemption would be in place for two years.
HB 5765, which passed the House earlier this year with overwhelming bipartisan support, now proceeds to the entire Senate for consideration.
###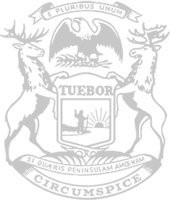 © 2009 - 2023 Michigan House Republicans. All Rights Reserved.
This site is protected by reCAPTCHA and the Google Privacy Policy and Terms of Service apply.