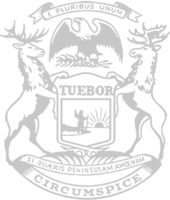 Rep. Reilly: Unlock Michigan helps balance state government
In a bipartisan House vote Wednesday, state Rep. John Reilly supported the repeal of an unconstitutional law Gov. Gretchen Whitmer cited to impose burdensome restrictions on the people of Michigan during the COVID-19 pandemic.
"The governor's duty is to enforce the constitution and laws of our state, and the Legislature crafts those laws," said Reilly, of Oakland Township. "Legislators cannot pass the buck of lawmaking to the governor, nor can the governor intrude into the Legislature's domain.
"These constitutional principles — the separation of powers, and checks and balances between branches — are weaved into the fabric of our system of government. By repealing an unconstitutional law that violates these principles, we can restore balance to our state government."
The Michigan Constitution allows citizens to propose changes to state law and put them before the Legislature. Over 460,000 Michigan residents signed the Unlock Michigan initiative proposing the repeal of the Emergency Powers of Governor Act of 1945 (EPGA), which Whitmer claimed as the basis for numerous executive orders imposing onerous COVID-19 restrictions, including business and school closures. The Michigan Supreme Court ruled the EPGA unconstitutional and struck down the governor's orders last October.
The Senate approved the petition on July 15, and the House vote will enact Unlock Michigan and repeal the EPGA. As a citizens' initiative, Unlock Michigan does not need the governor's signature.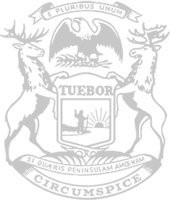 © 2009 - 2022 Michigan House Republicans. All Rights Reserved.
This site is protected by reCAPTCHA and the Google Privacy Policy and Terms of Service apply.