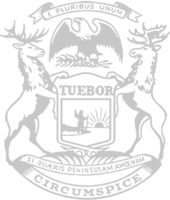 Rep. O'Malley helps pave way for massive investment in Michigan
House Transportation Committee Chairman Jack O'Malley, of Lake Ann, today hailed a multi-billion dollar investment announcement by General Motors as a huge job boon for the state – and an indicator new laws O'Malley played a key role in developing are working to bring opportunities to Michigan.
At an event at the state Capitol today, GM announced it will invest $6.5 billion at two Michigan sites for electric vehicles and battery production. A proposed investment in Lansing would create an estimated 1,700 jobs when the plant is fully operational.
"Production and manufacturing are an integral part of Michigan's past and present – and we're committed to ensuring it's a major part of our state's future," O'Malley said. "I was pleased to work on plans that would create this type of opportunity, and this announcement keeps the pedal down as we drive toward attracting the jobs of today and tomorrow."
O'Malley introduced House Bill 5602 in December, which created the Strategic Outreach and Attraction Reserve (SOAR) Fund. The fund allows for money to be devoted to critical industry development and site readiness statewide as part of a wider legislative package dedicated to making the state competitive for large-scale economic development projects.
The framework for O'Malley's legislation was soon signed into law through a corresponding bill. The second-term legislator said results are already showing, and that the plans ensure all corners of Michigan are positioned to attract job providers.
"Northern Michigan is going to benefit from this. This is a road map for the future to attract cutting-edge jobs," O'Malley said. "Workforce development and retention are critical to our state and local economies – and I am working to help us compete. It was a win today, and I expect more going forward."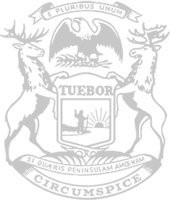 © 2009 - 2022 Michigan House Republicans. All Rights Reserved.
This site is protected by reCAPTCHA and the Google Privacy Policy and Terms of Service apply.