Rep. Markkanen: Going PRO Talent Fund awards U.P. employers to support workers, businesses
Thanks to the most recent round of Going PRO Talent Fund grants, businesses in Gogebic and Houghton counties will receive nearly $90,000 in funding to help local workers receive the training they need to gain and retain high-skill, high-wage careers.
Statewide, approximately $13.5 million in grants from the second cycle of Fiscal Year 2023 Going PRO Talent Fund were awarded to nearly 300 Michigan businesses to help approximately 8,500 workers secure employment, industry-recognized credentials and strong wages.
"I'm very proud to announce these awards that will help many hardworking Yoopers," said Markkanen, of Hancock. "The Going PRO grants invest in Michiganders – our state's most vital asset. We must continue to support our residents and help them gain the skills necessary to build and maintain a prosperous, happy life here in Michigan."
In the U.P., the Talent Fund helps local businesses secure the in-demand, high-skill talent they need to grow while giving local workers a clear path to high-wage careers that offer a better quality of life for themselves and their families.
The Michigan Department of Labor and Economic Opportunity makes Going PRO Talent Fund awards to employers through Michigan Works! Agencies, including Upper Peninsula Michigan Works! Participating employers play an integral role in defining their key training needs, then work with local agencies and other partners to develop strategic training plans.
Since the program's launch in 2014, more than 6,000 Michigan businesses have received Going PRO Talent Fund awards to train 175,000 new and existing workers. Since the program's inception, worker wages have increased an average of 9% following training completion.
To view a full list of grant recipients for the 2023 fiscal year and learn more about the Going PRO Talent Fund and its application cycles, visit Michigan.gov/TalentFund.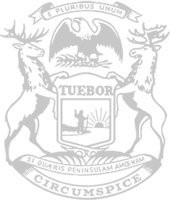 © 2009 - 2023 Michigan House Republicans. All Rights Reserved.
This site is protected by reCAPTCHA and the Google Privacy Policy and Terms of Service apply.