Rep. Hall protecting consumers as smash-and-grab retail problems continue
A plan state Rep. Matt Hall, of Comstock Township, has co-sponsored that positions the state as a leader in consumer protection and third-party seller verification was advanced by the Michigan House on Tuesday.
House Bills 5486-87 require online marketplaces to monitor and oversee information regarding high-volume, third-party sellers. This includes bank accounts, photo verification, and Social Security and tax identification information.
The plans address a surge in organized retail fraud and smash-and-grab thefts where stolen goods ultimately are sold online. Buyers have little way of knowing if basic products they purchase online from third parties are stolen, and the quick and anonymous nature of third-party sales through online marketplaces has unfortunately caused retail fraud to become a booming business.
"Communities have been severely impacted by smash-and-grab crimes, including many job providers that have been staples in their communities for generations," Hall said. "Some have simply packed up in some areas and moved because of the amount of retail fraud that's occurring. When that happens, they take the jobs with them. It also puts extra stress on local law enforcement when these crimes keep occurring.
"These plans provide needed oversight to ensure sales within online marketplaces aren't being aided by criminal activity. We're shutting off the tap on the retail fraud faucet with safeguards like these and taking a stand against bad actors who are brazenly breaking our laws."
Hall noted that a consistent lack of action on consumer protection by the federal government has led the Legislature to take up the bipartisan plans.
"Democrats in Washington, D.C. aren't acting on this issue, but I am," Hall said.
The bills now advance to the Senate for further consideration.
#####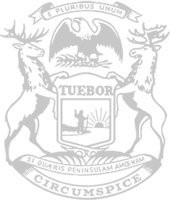 © 2009 - 2023 Michigan House Republicans. All Rights Reserved.
This site is protected by reCAPTCHA and the Google Privacy Policy and Terms of Service apply.