Rep. Glenn: Governor should do more to provide Michigan families with tax relief
Rep. Annette Glenn, R-Midland, today said that providing comprehensive tax relief for Michigan families is "absolutely essential" – but Gov. Whitmer has not demonstrated she truly wants to be a partner in the process.
"I am all for helping Michigan families fight inflation – it is absolutely essential," Glenn said. "Tax relief should be broad, comprehensive and long-lasting. With her vetoes and short-term patchwork proposals, the governor simply isn't doing enough to help. Tax relief would be implemented by now if she was truly serious about it."
Glenn and the Legislature have approved three separate tax relief plans in recent months, but the governor has rejected them all.
In June, Whitmer vetoed a Legislature-approved tax relief plan that would have lowered the state's individual income tax rate and increased exemptions. Additional income tax savings would have been provided for families, seniors and military veterans.
In early April, Whitmer vetoed a measure that as originally intended would have paused collection of Michigan's 27 cents per gallon fuel tax for six months. The plan was undermined when Democrats in the Senate refused to allow the measure to take effect immediately.
In March, Whitmer vetoed a plan that would have lowered the state's individual income tax rate from the current 4.25 percent to 3.9 percent. Seniors and families with children would have had additional savings.
###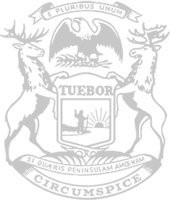 © 2009 - 2023 Michigan House Republicans. All Rights Reserved.
This site is protected by reCAPTCHA and the Google Privacy Policy and Terms of Service apply.