Rep. Filler supports Roe being overturned, urges thoughtful, thorough conversation after Supreme Court ruling
State Rep. Graham Filler issued the following statement in response to the U.S. Supreme Court's decision to overturn Roe v. Wade:
"There is no 'fundamental right' to abortion – it was not a right envisioned by our founding fathers, and it's not part of the Constitution or our nation's history or moral compass. Roe v. Wade was an aberration of a legal decision that conjured up a fundamental right to abortion without any basis. It was bad law that set the precedent surrounding abortion for far too long. This Supreme Court righted that wrong and returned authority over abortion back to the states.
"In the days ahead, we must consider the medical, legal, and ethical implications of this ruling in Michigan. We must take the time to have thorough and thoughtful conversations about abortion, as well as have honest conversations about the horrors of aborting an unborn child, and then allow the citizens and legislators of Michigan to decide how best to move forward in Michigan.
"As a father, I understand the enormous life changes that come along with bringing a child into this world. Over the last year, my wife and I nurtured our newborn baby, Christian, through a challenging pregnancy. Having the opportunity to watch him and our older daughter Claire grow and develop into their own individual people is my greatest joy. I deeply respect the right of an unborn child to live and grow up to make their impact on this world.
"I will continue to embrace pro-family policies that support women in tough situations and give them the resources they need to protect the lives of their precious babies. I have been a long-time supporter of crisis pregnancy centers that provide free prenatal care, free baby formula, and free parental counseling and support. As a state representative, I have consistently supported measures providing health care, counseling, child care, adoption resources and more to mothers and their children. I remain committed to finding solutions that support mothers and children.
"I encourage anyone who feels passionately about this ruling to respectfully share their perspectives with the legislators who represent them."
###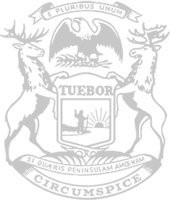 © 2009 - 2023 Michigan House Republicans. All Rights Reserved.
This site is protected by reCAPTCHA and the Google Privacy Policy and Terms of Service apply.