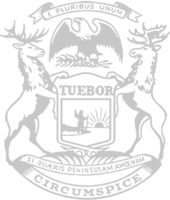 Rep. Damoose: Democratic plan would decrease election integrity, efficiency
State Rep. John Damoose today said several proposals announced by Democratic lawmakers would make Michigan elections less efficient and less secure.
"House Democrats' plan would open holes in our election system and complicate the process for local clerks," said Damoose, of Harbor Springs. "Mailing unsolicited absentee ballot applications to every registered voter, while doing nothing to clean up the voter rolls, would invite bad actors to take advantage of an insecure system. Counting absentee ballots that arrive after election day would delay election results and create confusion for Michigan voters."
Earlier this year, Damoose introduced House Concurrent Resolution 5 to criticize federal attempts to undo state election laws. The concurrent resolution specifically mentioned H.R.1, a wide-ranging bill in Congress that would impose sweeping voting changes. Damoose's resolution passed the House in May.
"This Democratic plan may not be a federal power-grab attempt, but it would take some of the worst ideas from H.R.1 — such as accepting ballots after election day and registering people who are too young to vote — and establish them at the state level," Damoose said.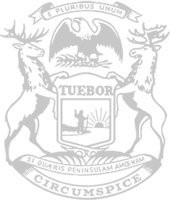 © 2009 - 2022 Michigan House Republicans. All Rights Reserved.
This site is protected by reCAPTCHA and the Google Privacy Policy and Terms of Service apply.