Rep. Beeler promotes donations to pregnancy resource centers with innovative tax credit
State Rep. Andrew Beeler on Wednesday introduced a plan to encourage contributions to pregnancy resource centers, which support expecting mothers and families at no cost instead of referring for abortion.
Beeler's House Bill 4652 would create a 100% refundable tax credit for donations made to pregnancy resource centers. These centers provide women and families with access to goods and services that assist them in taking an unplanned pregnancy to term or caring for a new child. Beeler, R-Port Huron, noted the essential services these nonprofit centers provide across Michigan and highlighted the importance of promoting donations to them as they receive zero government funding.
"Unplanned pregnancies can be a shock for anyone," said Beeler. "Women and families across our state know that they can turn to pregnancy resource centers for advice and resources when this happens. Unlike other organizations, these centers provide assistance to women while relying completely on philanthropic support, and they don't refer for abortion. Michiganders want to give to these organizations, and my bill will ensure that their support of the work pregnancy resource centers do is rewarded."
HB 4652, which was co-sponsored by several Republican legislators, was referred to the Committee on Government Operations.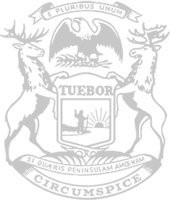 © 2009 - 2023 Michigan House Republicans. All Rights Reserved.
This site is protected by reCAPTCHA and the Google Privacy Policy and Terms of Service apply.