Rep. Beeler: After slashing apart real tax relief, governor attempts to shift narrative with statement
State Rep. Andrew Beeler, R-Port Huron, who serves on the House Tax Policy Committee, today issued the following statement criticizing Gov. Gretchen Whitmer's new call for a sales tax suspension on school supplies after she previously vetoed three bipartisan tax relief plans passed by the Legislature:
"Gov. Whitmer consistently wields her veto pen like a sword to dispose of tax relief. As we've now seen, she'll also occasionally have her team write up statements about taxes to try to shift the narrative. For someone who claims to want tax cuts, she sure has vetoed a lot of tax cuts.
"Taxpayers face an economy in the throes of inflation, and I've voted for several plans to slash people's taxes. The governor has only been interested in slashing apart any relief plan sent her way. She should be more committed to actually cutting taxes than simply talking about them."
Beeler and his legislative colleagues earlier this year approved two different plans for income tax relief, with increased savings for seniors and families, as well as a plan to pause the state's gas tax of 27 cents per gallon for six months. Whitmer vetoed all three, despite the bipartisan support they received in the Legislature.
###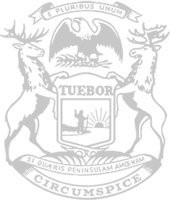 © 2009 - 2023 Michigan House Republicans. All Rights Reserved.
This site is protected by reCAPTCHA and the Google Privacy Policy and Terms of Service apply.