Rep. Allor encourages local businesses hurt by pandemic to apply for relief
State Rep. Sue Allor today encouraged business owners to apply for an afflicted business relief program she helped pass into law.
Allor and the Legislature approved a bipartisan plan in December to create a $409 million relief program for businesses that have struggled the most due to the pandemic. A business's property taxes, unemployment insurance taxes, license and inspection fees, and decline in sales will factor into the grant amount.
"I strongly encourage our local businesses who are still struggling due to the pandemic to apply for this much-needed relief," said Allor, of Wolverine.
Allor's plan to allow employers with less than 100 employees an optional payment method for paying unemployment insurance taxes also passed the House this week. Throughout the pandemic, Michigan job providers in several business sectors were forced to lay off their employees in response to various executive orders and health directives. These layoffs will undoubtedly lead to higher unemployment tax contributions that many small businesses across Michigan will struggle to pay in one large sum.
"By allowing contributing employers to spread out their obligated unemployment insurance tax over multiple payments, more money will be freed up to prioritize in other areas of the business," Allor said. "I remain highly supportive of our local job providers, and the hard-workers they employ."
Applications must be submitted by March 31. Local business owners can visit michigan.gov/abr to learn more and apply.
###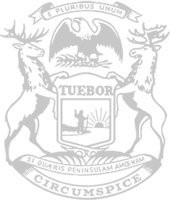 © 2009 - 2023 Michigan House Republicans. All Rights Reserved.
This site is protected by reCAPTCHA and the Google Privacy Policy and Terms of Service apply.