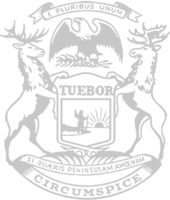 Rep. Alexander supports statewide infrastructure improvement plan
State Rep. Julie Alexander (R-Hanover) today voted to advance a significant infrastructural commitment that dedicates federal dollars to local projects across Michigan.
"Dedicating one-time federal dollars to fix our roads, protect our drinking water and make other life-changing improvements for generations to come is a responsible vote that won't raise taxes for Michigan residents," Alexander said. "This plan will have a lasting positive impact on Jackson County and our residents."
Other highlights of the plan include:
Road and bridge repairs: More than $380 million will assist state and local projects across the state. Additional resources will support airports and other transportation projects.
Broadband access: A total of $250 million will expand broadband into more Michigan communities and tackle a growing issue that people and small businesses in rural areas have with accessing high-speed internet.
Safe, clean drinking water: A nearly $2 billion investment will help provide safe drinking water and "clean water" grants in Michigan communities – combatting PFAS, replacing lead pipes statewide, establishing "healthy hydration" centers in schools, and improving sewer systems.
Community support and development: Local communities would receive $322 million in COVID relief and $46 million to protect against falling revenue that impacts critical local services. More support would be provided for affordable housing, along with mortgage and rent assistance.
As chair of the House Agriculture Committee, Alexander also noted the plan she supported today offers a $50 million investment in an infrastructure project to extract potash, one of three key elements in fertilizer, here in Michigan.
"To ensure our state's food supply is abundant and affordable for families, we must consider the costs of what it takes to grow and produce it," Alexander said. "My own farm has been hit by the low supply of fertilizer and I have heard from farmers across our communities who share the same frustrations. Those who are lucky enough to get their hands on fertilizer are forced to pay astronomical prices. This potash extraction project is invaluable to our farming community and the Michigan economy."
The plans, which include a total of more than $4.2 billion in federal resources and nearly $600 million in state resources, will soon head to the governor for consideration.
###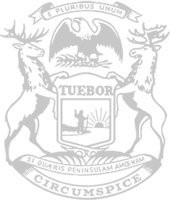 © 2009 - 2022 Michigan House Republicans. All Rights Reserved.
This site is protected by reCAPTCHA and the Google Privacy Policy and Terms of Service apply.