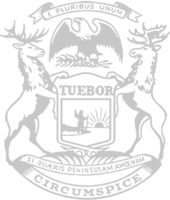 Rep. Alexander plan to allow exportation of live fishing bait becomes law
State Rep. Julie Alexander's plan to allow the sale of Michigan minnows and other live bait outside of the state was signed into law on Tuesday.
Alexander, R-Hanover, said the successful enactment of her House Bill 4242 will help address concerns of the bait industry, including Jackson County resident Tom Knutson, who sells live bait in his local store in Brooklyn. Alexander introduced the legislation after Knutson told her about the need for exportation so the industry does not let supply go to waste in seasons when demand in Michigan for bait is lower than expected.
"Michigan's lakes and rivers are filled to the brink with freshwater fish, and our bait industry catches and sells baitfish so others can reel in the big ones," Alexander said. "When our changing Michigan weather interferes with fishing, local bait businesses can't sell all their supply in state. Allowing live bait to be sold outside of Michigan will help sustain the catchers and sellers — and the recreational and commercial fishing activities the industry supports."
Previously, state law prohibited exportation of minnows, wigglers and crayfish that were caught in waters under Michigan's jurisdiction, limiting the market for businesses to sell their live bait supply. HB 4242 removes this prohibition and allows Michigan live bait to be exported out of the state. The law will continue to require a permit to export bait. Permit holders will be regularly required to report the quantity exported of each species of minnow, wiggler or crayfish from Michigan waters.
"Like so many others in our Jackson community, Tom Knutson shared with me his professional insight and personal experiences," Alexander said. "Thanks to Tom's expertise and hard work, Michigan law now allows our bait businesses to broaden their horizons."
Knutson joined Alexander to testify before House and Senate panels in support of HB 4242. He explained how exportation would help provide the industry flexibility to deal with the challenges facing it. Knutson also noted that the plan would ensure Michigan law complies with a 1979 Supreme Court decision, which struck down an Oklahoma law that prohibited exportation of minnows from that state.
After the governor signed the bill into law, Knutson said: "This is a win for small businesses like mine as we sell our minnow supply. I am grateful to Rep. Alexander for working with me to change the law and help the bait industry."
###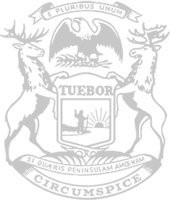 © 2009 - 2022 Michigan House Republicans. All Rights Reserved.
This site is protected by reCAPTCHA and the Google Privacy Policy and Terms of Service apply.