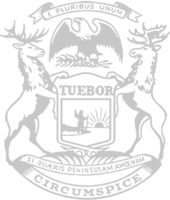 Legislature approves Rep. Frederick's plan to promote language options for children who are deaf, hard of hearing
RELEASE
|
December 13, 2022
Measure ensures resources are available for students who communicate with ASL
An effort led by state Rep. Ben Frederick to offer additional learning resources for Michigan children who are deaf or hard of hearing will soon advance to the governor for consideration after it received overwhelming bipartisan support in both the House and Senate.
Frederick, of Owosso, said the state does not currently have a system to monitor, track and report a child's language benchmarks in American Sign Language. Michigan also lacks a statewide ASL language assessment for children who are deaf or hard of hearing from birth to age 5. The lack of early intervention resources has resulted in a high rate of children who communicate through ASL being deemed "not prepared" for kindergarten.
"Young children sometimes have the means to communicate through ASL but not necessarily the access or the opportunity to do so when it comes to their education," Frederick said. "Put in this situation, kids end up stressed and frustrated with their schooling."
Frederick said the goal is to give parents access to the proper tools to help their child communicate more effectively and understand how he or she is progressing in the language acquisition.
House Bill 5777 establishes a 15-member advisory committee within the Michigan Department of Education that is made up of parents, educators and advocates who will consult with the department on creating ASL language milestones and assessment tools for children age 5 or younger. The milestones and assessments would be made available to parents to monitor and track their child's expressive and receptive language acquisition and developmental stages toward English literacy using ASL, English or both, and may also be used when developing a child's individualized education plan.
Frederick's measure will also ensure the language milestones and assessment tools are distributed to intermediate school districts, public school academies and the Michigan School for the Deaf.
"Children who are deaf or hard of hearing experience better outcomes when ASL is presented as an option at an early age," Frederick said. "By making more resources available to parents and ensuring that local school districts have the ability to help provide learning assessments using ASL, we can help children who use ASL thrive in the classroom."
Frederick noted that the new resources could have an added benefit for Michigan's special needs community by helping students who are non-vocal.
###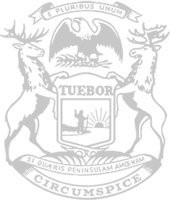 © 2009 - 2023 Michigan House Republicans. All Rights Reserved.
This site is protected by reCAPTCHA and the Google Privacy Policy and Terms of Service apply.