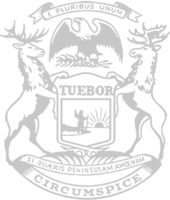 Glenn bill: Count online learning toward school aid
Rep. Annette Glenn, R-Midland, last week joined her colleagues in a joint state House and Senate committee hearing to discuss a bipartisan Return to Learn package of legislation, which includes Glenn's measure that would count students engaged in online-instruction as well as those physically attending class toward the state's school funding allocation.

The joint House and Senate plan empowers local school districts and health departments to work together to develop health and safety standards best for their area.

Glenn's measure, House Bill 5913, would redefine the word "attendance" to mean "engaged in instruction" rather than "physically present," allowing schools to be innovative and give students the opportunity to learn outside the classroom. Her plan will also create an oversight committee to ensure districts have as much flexibility as possible.

"Parents and teachers must have flexibility as we enter the new school year," said Glenn, a member of the House Appropriations Subcommittee on School Aid and Department of Education. "The pandemic has affected different regions in different ways, and we must support our schools in beginning instruction as safely and quickly as possible, including remote learning options that many parents and students enjoyed during the COVID-19 school closures."

In addition to allowing school districts to make decisions based on what's best for their students locally, working closely with local health departments to establish appropriate safety protocols, Glenn's bill would let school districts start instruction whenever they choose without having to obtain a waiver to bypass Michigan's Labor Day start requirement.

Last Wednesday's committee featured remote testimony from a Michigan school superintendent, guidance counselor, social worker and psychologist, as well as a pediatrician and national education organizations, all of whom shared their concerns for the education of students in the COVID-19 era. Glenn said she looks forward to working with all involved to create the best possible plan to get kids back to learning.
To learn more about the Return to Learn Plan, visit Rep. Glenn's website.
###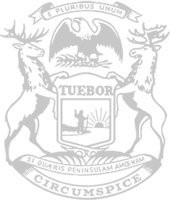 © 2009 - 2020 Michigan House Republicans. All Rights Reserved.
This site is protected by reCAPTCHA and the Google Privacy Policy and Terms of Service apply.